Isle of Man Snooker

News Report
Hill crowned Island Champion for 5th time
Author: Michael Crook, 09/09/20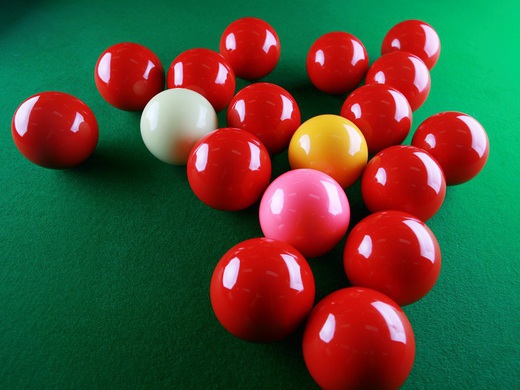 Darryl Hill and John Kennish last week fought out the 2019-20 Island Championship Final for the third season in a row. Hill had qualified with a narrow 4-3 victory over a previous winner Sean Corkish in the semis and Kennish 4-1 against Peter Crellin, himself a finalist a few years back. Ken Kinrade reports:
Douglas Snooker Bar was the venue for this year's final, sponsored by Roy Gelling with current champion John Kennish appearing in his 6th consecutive final taking on past winner Darryl Hill in this best of nine frame match. Our referee for the evening was Simon Gardner and Dave Kelly was on the scoreboard.
The first frame was typical of such events as there was considerable safety played, intermixed with a variety of missed opportunities by both players but in the latter stages Darryl knocked in a nice 33 which eventually proved to be enough to take the first frame.
The second frame was a similar affair but the quality of the safety play improved as players started to get a feel for the table and there were numerous snookers and successful escapes made. Any chances only resulted in small breaks but Darryl slowly built up a lead of 40 points before John responded with a 20 break off the final few reds to get himself back in the frame. Snooker after snooker was played with regular misses being called against both players but it still left John needing all the colours. The frame started to turn his way when he was playing out of a snooker and then fluked the yellow and then Darryl went "in-off" with the green left over the pocket which John duly potted and took the remaining balls to level the match.
Frame 3 started well for Darryl as he got first chance but could only make 17 before John grasped the opportunity and hit a nicely crafted 33 break but once again broke down when everyone would have expected him to make much more. There followed several more unexpected misses from both players but critically it was Darryl who took control of the frame with some excellent snookers which gave him the opportunity to pinch the frame.
There was a slow start to frame four but eventually Darryl made a 28 break to lead by 38 points and whilst there were still nine reds left on the table John could not find the opening he needed to drag himself back into the frame and still trailed by 43 points with only 43 points on the table. John took the penultimate red with a black and then fluked a snooker on the final red which was left over the hole. Darryl escaped but left John a chance which he took with a black, followed by the yellow and green but he hampered himself on the side cushion and subsequently missed the brown. Darryl then took the brown meaning John needed snookers but Darryl got over the line with the blue and pink to lead 3-1 going into the interval.
After the break, frame 5 continued with more safety and missed opportunities by both players but John managed a 20 break to lead by 39-11 with four reds left. Darryl got an opportunity but could only make 17, but a poor safety shot from John on the last red gave Darryl a further lifeline and he made a 19 break potting the colours up to the pink. Yet again he left John with a chance that normally he would have despatched with ease but on this night nothing seemed easy and he left the chance for Darryl which he took to lead 4-1.
The sixth frame started with a tremendous long red from John from which he made a 22 break but again it should have been much more. John slowly built up a lead of 35 points and both players had chances to change the position but with just the last red on the table John's lead had been reduced to 22, which was further reduced when Darryl took it with a blue to trail by just 16 points. Despite further safety from Darryl it was John who would see out the frame when he took the remaining colours up the pink when the frame was conceded.
A scrappy start to frame seven was made by both players but John made what was the highest break of the night so far with a 34 and thanks to numerous missed opportunities Darryl needed snookers with the last red remaining on the table. Not only that, but he found himself in a snooker and a failed escape followed by a few pots from John was enough for him to take the frame and make the match score 4-3 to Darryl.
The eighth frame was very tight with neither player wanting to give anything away. John seemed well placed to make a significant contribution but when playing the brown into the middle pocket it just barely brushed the side of the pocket which threw it out and was to prove very costly. This miss handed Darryl an easy red starter which he took and went on to make the highest break of the night with a 53 and lead by 44 points with just 3 reds left on the table. A loose safety from Darryl handed John a lifeline but he could only manage a break of 7 before handing the initiative back to Darryl and this time he did enough to clinch the frame and match 5-3 to win his fifth Island Championship.
Thanks to our sponsor, Roy Gelling, to our officials for the evening Simon Gardner and Dave Kelly and to Greg and Bob Cowell for the venue and the excellent half time food.
Follow the site to get the latest news and results straight to your email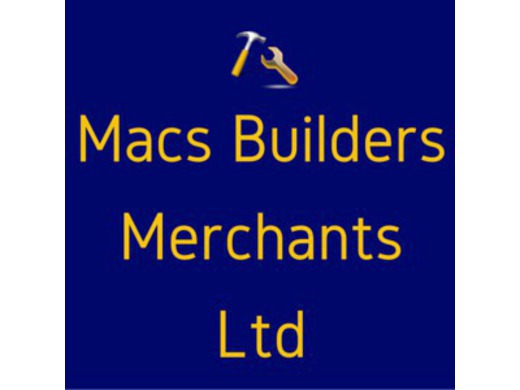 Macs the builders
Keep up with all our DIY offers on our Facebook page
Our Sponsors...