Isle of Man Snooker

News Report
Corris is Veterans Champion
Author: Michael Crook, 03/08/20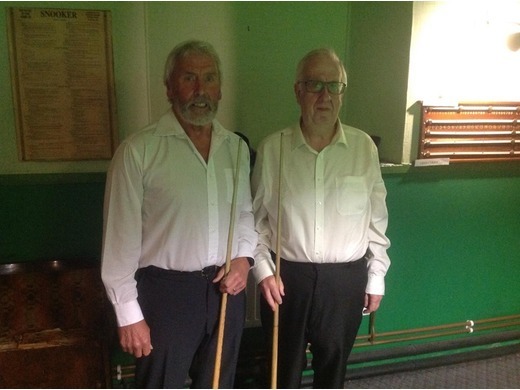 Fred Corris, in his first ever snooker final picked up the veterans title after a dour three hour battle with Geoff Hall. It would be fair to say neither player was anywhere near their best with nerves no doubt playing a part. Corris wasn't helped in his cause by having a foot injury, therefore requiring dispensation to play the semi final and final in sandals!. The Wannabes captain had reached the final with a 2-1 win over Paddy Delaney and Hall by a similar margin over reigning vets champ Steve Cowin.
It was Hall, conceding 42 on the handicap in the best of five final who took the first frame fairly comfortably, 80-52 after Corris conceded numerous fouls on the final yellow following a nicely judged snooker from the Peel man. In frame two, Corris was holding onto his advantage until a late flurry of fouls and pots on the colours left Hall just needing a fairly straight pink across the table into a middle bag to double his lead. Hall rolled the pink slowly, so slowly that the nap on the cloth caused it to drift off line and stay up. Corris held his nerve to eventually take pink and black for a 70-64 win. The war of attrition continued in frame three with Hall visibly affected by his miss on the pink and having all sorts of trouble with the middle bags. Similarly to frame two a late comeback for Hall including a lovely final blue left him requiring a similar pink to the 2nd frame but this time into the other middle pocket. Unfortunately for Hall exactly the same thing happened and it too stayed up. Corris later potted a very tricky pink, cueing across the cushion and landed nicely onto an unmissable black, 68-58 to Corris and requiring just one of the final two frames for the title. In frame four Hall didn't help himself by giving away a couple of early fouls and when he did get going managed to snooker himself as a potted green was re-spot. With overall victory in sight Corris picked off Hall's mistakes and a nice brown put him 31 ahead with the remaining colours badly placed for snookers the concession soon followed, 75-43.
Congratulations to Corris for a well deserved 3-1 win and he will now take his place in the Champion of Champions tournament to be held later in the year. Commiserations to Hall, gracious in defeat, he will rue those two missed pinks for a while I'm sure. Thanks to referee Dave Kelly and marker Steve Cowin, also to St Olaves snooker club for the kind use of their facilities.
Follow the site to get the latest news and results straight to your email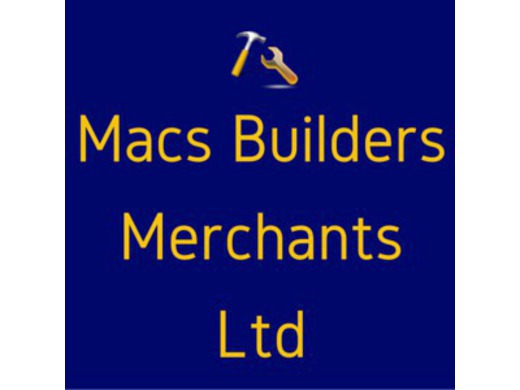 Macs the builders
Keep up with all our DIY offers on our Facebook page
Our Sponsors...